Nevado del Ruiz


Guide to the highest peak in Los Nevados National Park
---
Nevado del Ruiz is the jewel in the crown of Parque Los Nevados - one of Colombia's most stunning national parks.
At a height of 5,300 metres, it is one of Colombia's tallest and most majestic volcanoes.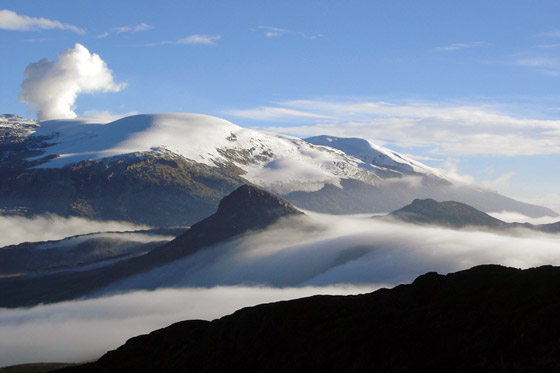 The top few hundred meters of the mountain are covered in snow, although snow levels have reportedly been decreasing in recent years due to atmospheric warming.
The volcano is still very much active and was the cause of Colombia's worst ever natural disaster back in 1985.
On 13 November 1985 a small eruption caused a number of big lahars (flows of mud and debris) that slid rapidly down the mountain killing around 23,000 people.
Worst hit was the town of Armero that was completely wiped out by the lahar. The disaster came to be known as the Armero Tragedy.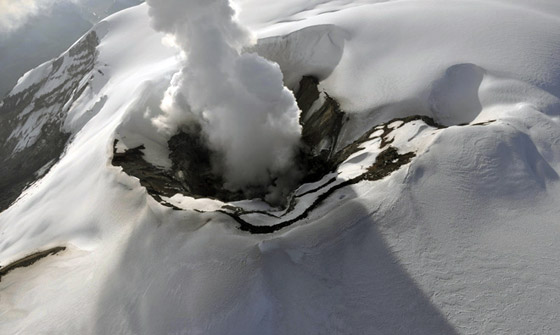 Parque Los Nevados
Nevado del Ruiz lies in a national park called Parque Los Nevados (Los Nevados National Park).
Most visitors Access the park from the department of Caldas and the nearby city of Manizales. You can climb to the top of the volcano solo, but most people choose to take a tour.
The typical tour includes a bus ride that takes you to a refuge (El Refugio) at 4,800 meters. The bus ride is an interesting one. As the bus makes its way up the lower slopes of the volcano vegetation is lush green and plentiful.
After a while, however, taller vegetation such as trees begins to disappear leaving small shrubs. A little further on and all vegetation disappears leaving in its place a desolate rocky landscape.
From the point at which the bus leaves you at around 4,800 meters you can walk up to 5,100 meters.
The ascent is simple in that it doesn't require any technical experience, but climbing 300 metres at an altitude of around 5000 meters is tough for most people not accustomed to these dizzy heights.
You'll probably need at least an hour to make the ascent.
The snowline can begin as low as 5000 metres in winter and by 5,100 metres there should be a decent quantity of the snow, at least enough to launch a few snowballs.
(I went up Nevado del Ruiz in 2009 and there was still a lot of snow at 5,100 metres, but I've been told by people who work on the mountain that each year has seen a slight decrease in snow).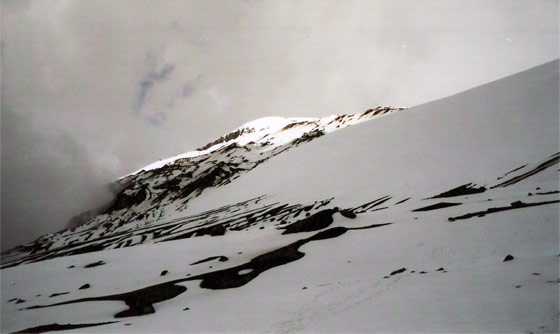 To summit the mountain you'll need snow-climbing equipment (cramp-ons etc) and probably a guide unless you're an experienced climber. All this can be arranged through tour companies in Manizales.
Most tours to Nevado del Ruiz also include stops at some of the natural hot springs located on the lower slopes of the volcano.
Two of the most popular hot springs resorts which also offer accommodation are Hotel Termales del Ruiz and Termales del Otoño.
Return from Nevado del Ruiz to Homepage