PAMPLONA
Pamplona is a small city nestled in the mountains of the Eastern Andes. Due to its altitude it has a cool climate (it can get very chilly at night) which can be a welcome relief if coming from the sweltering temperatures of Cucuta and Venezuela to the east. There is a large student population here and the place has a distinctly bohemian atmosphere which is slightly unusual for such a small city.
Pamplona has more museums than Bucaramanga and Cucuta put together which gives it a very cultural feel. The Museo de Arte Moderno located on the central plaza is worth a visit. As well as some interesting displays of modern art, the museum also includes a small peaceful garden.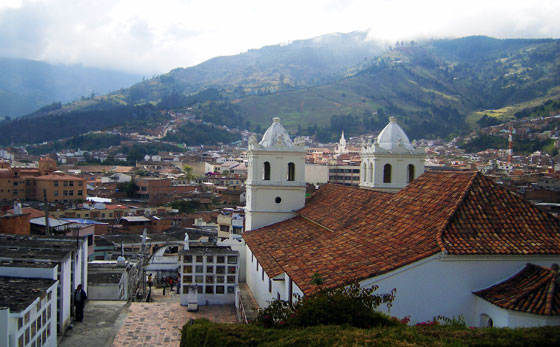 Hotels
Hotel Imperial: Carrera 5 No. 5-36, Tel. (7) 5682571
Good budget choice right on the central square. Includes en-suite bathroom and TV. Single rooms; standard $25,000, special $35,000; double rooms; standard $40,000, special $60,000.
Hotel El Alamo: Calle 5 No. 6-68, Tel. (7) 5682137
A decent choice. Includes TV, private bathrooms (hot water only between 6am-9am.) Single rooms $27,000, double rooms $37,000.



Getting to Pamplona
Pamplona lies about 3 hours from Cucuta near the Venezuelan border. To the West lies the department of Santander. About an hour up the Eastern Andean mountain range lies the small town of Berlin which sits upon a paramo (a large region of bogs and grassland at high altitude). Further West and down the other side of the mountain range is Santander's capital Bucaramanga.
There are frequent buses between to and from Cucuta and Bucaramanga. If you're looking to spend some time in and around Berlin check to make sure the bus will let you off en route as some of the larger coaches go direct between Pamplona and Bucaramanga. The city's bus terminal is located about 400 metres south of the Parque Principal.
The journey both East and West of Pamplona is spectacular with dramatic views of the mountain scenery as the bus weaves along its route with sheer drops on one side and steep mountain faces on the other.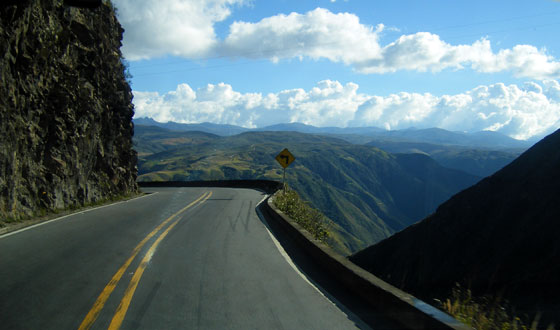 Most places of interest in the city are easily reached on foot, but taxis are available should you need one.



Return from Pamplona to Colombia Travel Guide homepage