The Colombia Flag
The Colombia flag is a tricolor of yellow, blue and red. The yellow part of the tricolor occupies the top half of the flag followed by blue and red strips of equal length.
The yellow colour represents the gold found in Colombia, the blue signifies the waters of Colombia's oceans and the red symbolises the blood spilled by Colombians in order to secure its independence.
Francisco de Miranda is the person credited with creating the flag as it is today. He designed the flag in the late 18th Century, but was not officially adopted until 1861.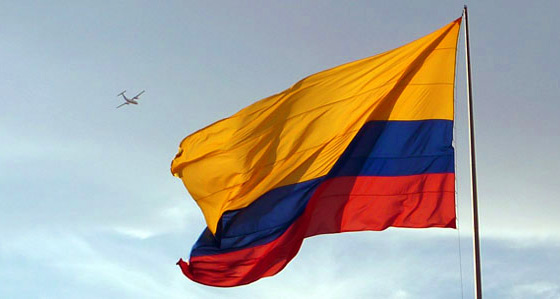 In addition to the national flag each department in Colombia has its own flag.
The flag of Bogota D.C. consists of an upper half of yellow with the lower half red.
The flag of the department of Antioquia, of which Medellin is its capital, is white and green as can be seen in the photo below taken atop Pueblito Paisa in Medellin.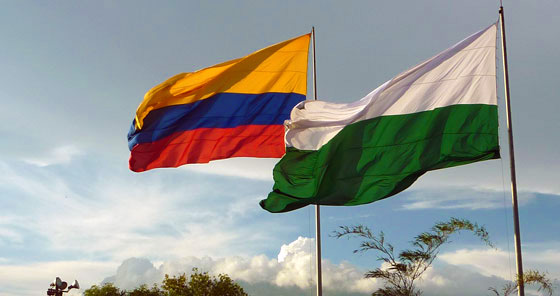 Return from Colombia Flag to Colombia Travel Guide