NEIVA
Neiva, capital of the department of Huila, lies on the eastern banks of the Magdalena River in the lowland plain between the towering Central and Eastern Cordilleras.
In fact on a clear day you can see the snowy peak of Colombia's highest volcano, 'Nevado del Huila', looming over the surrounding plains at altitude of 5365m to the west.



Despite being just 300 kilometers south-west of Bogota it's geography and climate could not be more different.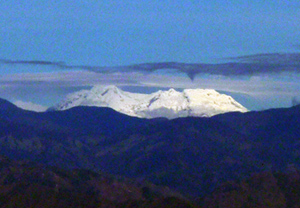 Whereas the inhabitants of the Colombian capital shuffle along the streets at night wrapped in coats and scarves, the Opitas (people of Huila) enjoy/suffer temperatures that can rise into the high 30Cs.
Neiva has an official population of well over 300,000 although one can be left wondering where all these people hide as the place feels much more like a large town than the medium-sized city its population suggests.
The city does, however, have some features of a reasonable-sized city. It is serviced by a small, but modern airport, and now has an impressive shopping centre called San Pedro Plaza. (See below for more information on these.)
The city has also begun to expand outwards, particularly to the east, where a number of posh-looking housing complexes have sprung up.
Neiva is a pleasant enough place, although there is a little to see or do here. Rather it acts as a jumping off point to more interesting locations such as the Tatacoa desert and San Agustin. Those travelling south to San Agustin will pass through large grassy plains with the snow-capped Nevado del Huila off to the right.
The most exciting time of the year to be in Neiva is the second half of June. During these two weeks the Festival Folclórico y Reinado Nacional del Bambuco is held and the city goes into party mode.
The hot, sun-kissed streets become awash with colour and noise as parades wind through the city demonstrating the 'Sanjuanero', a folk dance typical to the region.



Hotels
Hotel Chicala: Calle 6 No. 2-57 Tel. (8) 8712526 website
The best hotel in Neiva. Located 5 minutes from the airport and a couple of blocks from Parque Santander. It has a swimming pool (see photo, below), restaurant, gym and conference rooms.
Hotel Neiva Plaza: Calle 7 No. 4-62 Tel. (8) 871 0806 website
A very good mid-range hotel with a restaurant and swimming pool. It also has some large conference rooms.
Hotel Matambo: Calle 8 No 6 - 17 Tel. (8) 8714840 website
A decent mid-range hotel with a restaurant and swimming pool.



Sport
The city's only professional football team is Atletico Huila. They were founded as recently as 1990, but have established themselves as a solid on A team and have regularly qualified for the end of season playoffs.
In both 2007 and 2009 Atletico Huila finished tournament runners up. In 2007 they were defeated by Atletico Nacional 3-1 on aggregate. In 2009 another Paisa team proved their undoing as they lost 3-2 over two legs to Deportivo Independiente Medellin.
Atletico Huila play their home games at the Estadio Guillermo Plazas Alcid. They play in an all yellow strip. Their fiercest rivalry is with neighbours Deportes Tolima and the derby match is known as the 'clasico del Tolima-grande', in reference to the name of the old department which later split to become Tolima and Huila.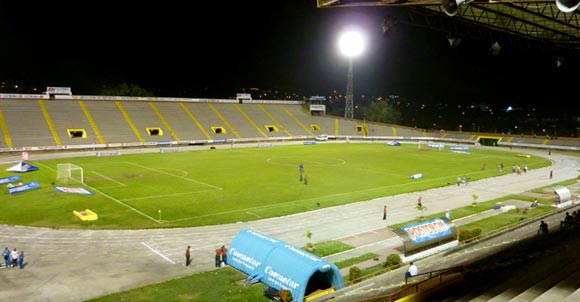 Shopping
Centro Comercial San Pedro Plaza is Neiva's largest shopping centre. It contains most of the trendy clothing stores along with food outlets and a cinema.
The centre of the city, especially the area around Parque Santander, is full of small shops and restaurants. There are also a number of large supermarkets including an Exito and an Olimpica.


Nightlife
Nightlife in Neiva is fairly limited, but there are some good bars and clubs in the small 'zona rosa', on carrera 14 between calles 6 and 8. It is generally pretty quiet during the week, even on Thursdays, but can get very busy on Fridays and Saturdays. Most places are fairly cheap.



Transport
Getting around the city is relatively easy, even at peak times of the day. There are numerous buses servicing the city and taxis are plentiful. For most journeys within the city you're unlikely to pay more than about 8,000 pesos (about $3).
The city's airport, Aeropuerto Benito Salas Vargas, is located in the north. Flights to Bogota are fairly frequent. Avianca and LAN are among the airlines that have routes to and from Neiva.



Return from Neiva to Colombia Travel Guide homepage