Medellin Girls

Medellin girls are undeniably the most beautiful in Colombia. Even Bogotanos, normally staunchly proud of everything their capital city possesses and stands for, will cede this fact to their Medellin counterparts.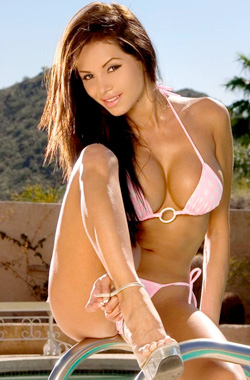 Cali certainly provides some stiff competition - as anyone will realise if they stand close to a salsa dancefloor in the city, mesmerised by the tropical twists and jiggles.
But for sheer beauty and sensuality, Medellin girls stand head, shoulders and curvy torso above all others.
Top 5 places to meet girls
1. Blue
A traditional backpacker favourite, Blue (address) is one of the best venues in which to get to know Paisa girls. There is no table service here so people tend to mix a little better and there's always the chance of getting chatting to a girl at the bar and complaining about the notoriously slow service.
2. La Octava
Situated just a block from Parque Lleras, this awfully designed bar (the bar is located pretty much in a corridor) is all the same a decent spot to meet girls, partly due to the fact that there is so little space that everyone is kind of crushed in together!
3. Parque Poblado
This bohemian park located a few blocks down from Parque Lleras has a relaxed atmosphere with youngsters sat around the place sipping beers. It has quite a studenty feel to it and is certainly much less pretentious than Parque Lleras and as a result a far better place to get talking to people.
4. Wall Street
Away from El Poblado Wall Street has a good atmosphere on a Friday or Saturday night. Located in the city centre, Wall Street consists of various bar rooms with a smallish discoteca attached to the back which can get quite lively at the weekend which plays a mix of slasa, reggaeton and electronic music.
5. Barrio Colombia
Not so much a single venue as a zone of nightclubs, Barrio Colombia has emerged in recent years as one of the cities top nightlife spots. Some of the clubs can be a little pricey, but the atmospheres are usually fairly relaxed and it's fairly easy to get chatting to people. This sector tends to attract a slightly older crowd than, say, Parque Lleras.


Return from Medellin Girls to Colombian Girls