FLORIDA BLANCA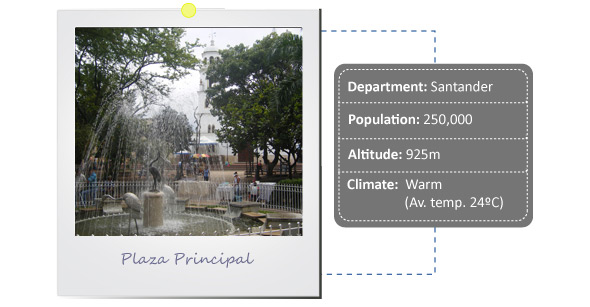 Florida Blanca is a fairly uninspiring town on the outskirts of Bucaramanga, but those with a sweet tooth will not be disappointed.
The large quantity of sweets for which the town is famous has earned it the reputation of Colombia's sweet capital. Of all the sugary treats on offer, probably the best known is the oblea: two circular wafers filled with different flavoured sauces. They are delicious, but it's a good idea to have a bottle of water on hand as they are very sickly!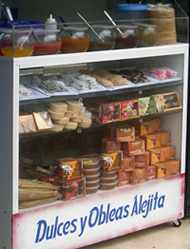 Several of the streets leading off the main plaza contain shops selling these and numerous other varieties of sweets
Once you've had you're fill of sugar, head to the Casa de la Cultura. The museum inside houses a number of artifacts from the Guane period and a helpful guide will show you around and explain a little about the history of this ancient indigenous people.
Buses frequently go to Florida Blanca from Bucaramanga. A taxi will cost around $8,000 pesos.



Return from Florida Blanca to Colombia Travel Guide homepage